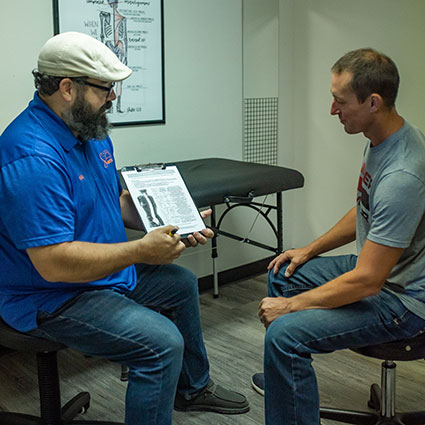 Your Second Visit
On your report visit we explain what we found and how we may be able to help you.
After we study your health history and correlate our examination findings, we'll make recommendations designed to help you get and keep your health. We call this the Report of Findings.
Click here to learn what you can expect at your regular visits to Sunrise Health Institute.
---
Sunrise Health Institute | (405) 707-3050